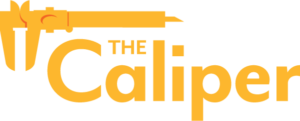 A place for insight, inspiration, and experiments.
Vernier offers more than 1,000 experiments in biology, chemistry, engineering/robotics, and physics that can promote STEM literacy and help you integrate data-collection technology into your courses.
Biology
"Photosynthesis by Chloroplasts"
To conduct this inquiry experiment, students use the Go Direct® SpectroVis® Plus Spectrophotometer or Go Direct Visible Spectrophotometer. The objectives of the experiment include
Use a spectrophotometer to measure color changes in DPIP due to photosynthesis by chloroplasts.
Use reference sources to find out more about photosynthesis by chloroplasts before choosing and investigating a researchable question. Some topics to consider are listed below:

photosynthesis
chlorophyll
chloroplast
ATP
NADPH
electron transport chain
Chemistry
"Synthesis of Methyl Orange and Its Application to Textiles"
This experiment aligns with the theme of National Chemistry Week 2022—"Fabulous Fibers: The Chemistry of Fabrics"—and it is a great choice for hands-on chemistry learning all year.
To conduct this experiment, students use a spectrophotometer. The objectives of the experiment include
Synthesize methyl orange from the reaction of a primary amine with nitrous acid.
Calculate product purity using a spectrophotometer.
Observe the spectroscopic changes of methyl orange under acidic and basic conditions.
Explore how organic chemistry is an essential component of the textile industry.
Physics
"Centripetal Accelerations on a Turntable"
This experiment can be conducted with several different sensors:
The objectives of the experiment include
Measure centripetal acceleration on a record turntable.
Determine the relationship among centripetal acceleration, radius, and angular velocity.
Determine the direction of centripetal acceleration.
DON'T MISS AN ISSUE
Sign up for The Caliper
The Caliper newsletter is published monthly and covers urgent topics in STEM and education.