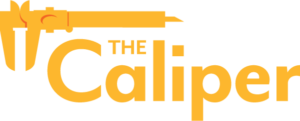 A place for insight, inspiration, and experiments.
The Dynamics Cart and Track System is at the core of every physics lab. These versatile setups equip students with the tools they need to explore fundamentals in kinematics, dynamics, momentum, and energy.
In this blog post, we will explore important factors to consider when choosing a cart and track system that aligns with your classroom needs and goals.
Start by Evaluating Your Current Equipment and Technology
First, take stock of your existing hardware. Check your classroom's inventory, including whether you have wired sensors, like the Motion Detector, or wireless versions, like the Go Direct® Motion Detector. While Go Direct sensors are our most advanced options, our systems offer flexibility to work with the equipment you already have. 

Secondly, consider how your students will use software to log and analyze data. Are they using LabQuest® interfaces? Or will they be using Bluetooth® wireless technology enabled devices, like laptops, Chromebooks, tablets, or mobile phones? Your school's tech infrastructure will help determine the compatibility of certain carts.
Select from Three Comprehensive Cart and Track Systems
We offer three cart and track systems for you to consider. All three options can be purchased with either a 1.2 meter or 2.2 meter (long) track. For most users, the 1.2 meter track serves lab needs sufficiently. However, if you want to offer students more room to gather additional data during uniform acceleration, collision, energy transfer, or other kinematics experiments, the longer 2.2 meter track provides the extra space and distance required.
Ideal for
Classrooms with Bluetooth® wireless technology
enabled devices
Classrooms that already use Go Direct Sensors
Schools considering an upgrade to the latest technology
Educators looking for the best value when outfitting a physics lab from scratch
This is our recommended choice for most physics instructors, especially when outfitting a physics laboratory from scratch. Although it has a higher total system cost, that cost incorporates all the additional sensors and accessories you might otherwise need to purchase in order to supplement a less robust system.
This system includes all the essential lab equipment for teaching dynamics and kinematics using our Go Direct Sensor Carts. Both carts in this system have built-in sensors that work with any Bluetooth® wireless technology enabled devices (computer, Chromebook, tablet, or phone) running Vernier Graphical Analysis® app (Basic and Pro). This dynamics system can also be used with LabQuest 2 or LabQuest 3.

Each cart is equipped with built-in sensors (including position, force, and acceleration) to simplify setup and allow experiments to be conducted both on and off the track. See everything that is included in this system here.
Ideal for
Classrooms using LabQuest interfaces
Classrooms with wired sensors seeking more precise data
We recommend this system for classrooms using our stand-alone LabQuest units or Vernier interfaces (LabQuest Mini, LabQuest Stream, or LabPro) as a way to dramatically improve the quality of motion data through optical sensing. 

The included Motion Encoder Cart and Receiver offers a much cleaner measurement of the cart movement—specifically calculated velocity and acceleration data—than you can get with a traditional motion detector. However, unlike the Go Direct Sensor Cart, the Motion Encoder Cart doesn't capture force or acceleration data and only can only collect motion data while on the track. This system also includes a plunger cart, but note that it is not equipped with motion encoder capabilities. See everything that is included in this system here.
Ideal for
Leveraging sensors already present in your classroom
Making an economical choice for a complete system setup
This system is the most budget friendly, and while it covers all the fundamental elements for exploring kinematics and dynamics, it does not come with any additional sensors. We recommend this system for classrooms that already have a fair selection of motion detectors, photogates, accelerometers, and force sensors. See everything that is included in this system here.
Explore Additional Accessories to Expand Your Curriculum
Vernier offers a comprehensive ecosystem of physics education materials. We also offer additional components that can complement the carts and tracks, allowing you to delve into other physics phenomena that you might want to cover in your classroom.
These include
The track system also serves as an optics bench for exploring even more phenomena, such as image formation with lenses, light intensity vs. distance, and experiments in additive and subtractive color mixing.
These expansion options include
*Cart Fan Kit compatible with all three Dynamics Cart and Track systems is coming soon
---
If you've got questions or need more guidance on choosing your carts and track system, don't hesitate to reach out to our team! Get in touch with Tech Support at physics@vernier.com or call 888-837-6437.
DON'T MISS AN ISSUE
Sign up for The Caliper
The Caliper newsletter is published monthly and covers urgent topics in STEM and education.